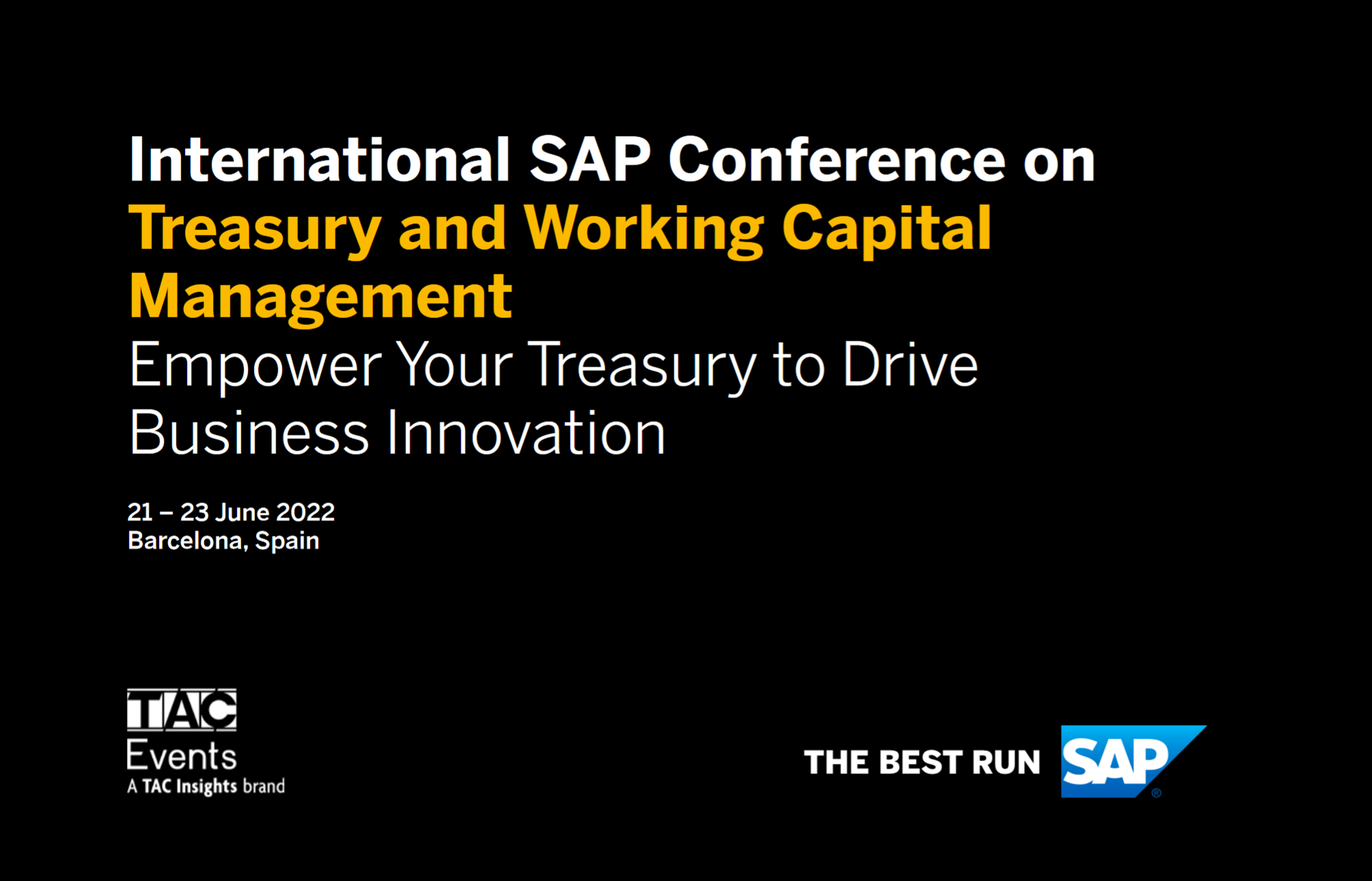 08 Apr

International SAP Conference on Treasury and Working Capital Management
Join INTENSUM together with the SAP Treasury and Working Capital Management Community in Barcelona from June 21-23, 2022.
You will have access to two days of case studies from SAP customers, solution experts and partners, six pre-conference workshops, a wide variety of micro forums and plenty of opportunities to network and catch up over a cool drink in sunny Barcelona! We look forward to sharing a wealth of exclusive business-focused content not found anywhere else.
Isabelle Badoux, Sanofi and Michael Diet, INTENSUM are proud to present the following business case :
Sanofi : Unleashing Value from the Treasury Core Model
In 2017, Sanofi launched a multi-year journey to fully transform its finance function to future proof against future challenges. The program included the fundamental transformation of financial systems, processes, and organizational alignment to unleash the power of their Finance function and optimize
delivery potential. Sanofi Treasury embarked on that initiative with a complete redesign of treasury processes, organization and systems called "Treasury Core Model – TCM".
Sanofi Treasury will outline the transformation performed, the key objectives, challenges, and the value provided.
Redesign, adapt, and rationalize Core Treasury processes and systems
Offer better and real-time visibility on data, better collaboration & flexibility
Optimize FX and Counterparty Risk
Set the necessary agility for futures business integration
Offer scalability and support future developments
We look forward to seeing you again, face-to-face, to share best practices, insights and embrace innovation for an impact-driven, technology-enabled,
and human-powered sustainable future.